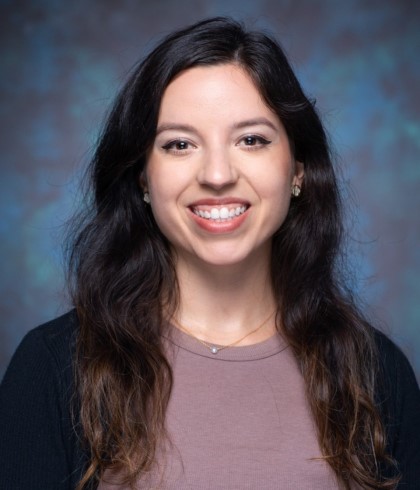 Education
M.S., Mechanical Engineering, University of California, Los Angeles (UCLA)
B.S., Mechanical Engineering, University of California, Los Angeles (UCLA)
Certified Associate in Project Management (CAPM), Project Management Institute
Admissions
Publications
Joslyn Garcia
Mrs. Garcia is a Technical Specialist at Weaver IP L.L.C.
Prior to joining Weaver IP L.L.C., Mrs. Garcia was a Manufacturing Electromechanical Engineer at Northrop Grumman and Stellant Systems, serving as a responsible engineer over the production of satellite microelectronic packages for various government programs. In these roles, Joslyn created, reviewed, and revised complex electromechanical assemblies by working closely with project managers, assemblers, technicians, electrical engineers, and material scientists. Working in a lab environment, she gained skills in process improvement while qualifying machines to military standard and troubleshooting both automated and manual assembly processes.
Before working in the space industry, Mrs. Garcia gained various technical internship experiences as a MATLAB Instructor at UCLA, Ride Mechanical Engineer at Walt Disney Imagineering, a Highly Immersive Platforms Engineer at HP Inc, a Component Test Engineer at Northrop Grumman, a Body Design Engineer at Toyota Motor Corporation, and a Software Engineer at NASA Ames Research Center. Technologies that Mrs. Garcia has worked on throughout her career include robotics, dynamic and static simulations, numerical modeling of structural systems, electrical and pneumatic mechanisms, compliant mechanisms, CAD design, FEA analysis, machining, cameras, automotive applications, vehicle design and retrofitting, RF communication devices (electronic power conditioners and general purpose amplifiers), semiconductor fabrication and applications, aircraft simulators, submarines, welding, software user interfaces, compressive strength research on materials, air traffic control, and consumer products. Her breadth of exposure provides a diverse background for patent prosecution and enables a passion for the advancement and protection of technology.
Mrs. Garcia earned her B.S. and M.S. in Mechanical Engineering from the University of California, Los Angeles (UCLA), specializing in Design, Robotics, and Manufacturing. Mrs. Garcia is also a Certified Associate in Project Management (CAPM) from the Project Management Institute.
Phone: 408.307.1428
Fax:  202.244.3088