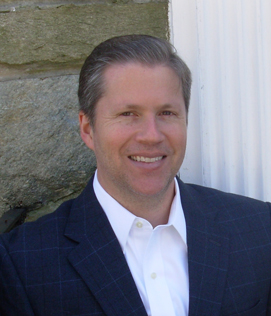 Education
J.D. University of Maryland (with honors)
M.S. Electrical Engineering, University of Missouri
M.S. Engineering Management, University of Missouri
B.S. Electrical Engineering, University of Illinois
Admissions
District of Columbia
Maryland
U.S. Patent and Trademark Office
Honors and Awards
Named one of the 250 "World's Leading IP Strategists" by IAM Magazine in its inaugural selection year of 2009 and years 2010-2012
Named one of the 1000 "The World's Leading Patent Practitioners" by IAM Magazine in 2013 and 2014
Texas Instruments Defense Systems & Electronics Group (TI-DSEG) Quality Award for Excellence in Customer Satisfaction, 1993
Publications
Nanotechnology and the Best Mode, Matthew J. Dowd, Nancy J. Leith and Jeffrey S. Weaver, Nanotechnology Law & Business Journal, September 2005
Jeffrey S. Weaver
Mr. Weaver, named one of the 250 "World's Leading IP Strategists" by IAM Magazine in each of 2009, 2010, 2011 and 2012, as well as being named one of the 1000 "The World's Leading Patent Practitioners" by IAM Magazine in 2013 and 2014, has experience obtaining intellectual property protection and enforcing intellectual property rights for clients. His work includes counseling in various intellectual property-related matters, drafting and prosecuting patent applications including utility and design patent applications, analyzing patents for infringement and validity, providing legal opinions, and litigation matters. Mr. Weaver is also experienced in performing intellectual property due diligence analyses.
Mr. Weaver has worked on intellectual property matters involving many electrical, mechanical, and software technologies, including analog and digital circuits, business methods, computer graphics and architectures, databases, integrated circuit packaging, Internet-related applications, cloud-based applications, operating systems, desktop applications, MEMS technology, mobile devices, nanotechnology, photolithography, power systems, radio frequency (RF) communication, 3D television, radio frequency identification (RFID) technology, and semiconductors.
Mr. Weaver formerly held the position of director at Weaver IP L.L.C. and a large Washington DC IP boutique.
Prior to attending law school, Mr. Weaver worked for several years as an engineer for a major defense aerospace contractor, and for several years as an engineer for a major defense and semiconductor manufacturer. His work included designing analog and digital circuits, writing software, supporting electrical design automation software toolsets, and system administration. During law school, Mr. Weaver was an Associate Editor for The Business Lawyer.
Phone: 425.270.3680
Fax:  202.244.3088